10 Things to Do this Winter in Dubai
DSF 2024: Dubai's Month-Long Shopping Spectacle and More
The Dubai Shopping Festival (DSF) promises a month-long fiesta of shopping, entertainment, and unforgettable experiences that beckon millions of eager travellers to Dubai's vibrant heart. 
This spectacular event unfolds across various dazzling venues, including upscale malls, bustling markets, and stylish shopping complexes, each one a treasure trove of incredible bargains and irresistible discounts spanning a world of desires. Whether you're hunting for high-end fashion, cutting-edge gadgets, exquisite jewellery, or alluring fragrances, DSF ensures you find everything you covet and more. 
Gear up for a shopping extravaganza like no other and prepare to shop till you drop in the dazzling city of Dubai in 2024!
Experience the Magic of Night Safari and Camping in Dubai Desert
Experience a flawless blend of luxury and adventure, ensuring an unforgettable escapade beneath the starlit Arabian skies.
Picture this: Bedouin style camp, and your own private tent, accommodating up to two guests, nestled in the heart of the dunes. A symphony of thrilling activities, including Dune bashing on high red dunes of Arabia, Horse Ride, Camel Ride, Sandboarding, Falcon Photography, ATV Quad Bikes and many more… Besides, Henna Tattooing, Unlimited Refreshments, Live Entertainment shows, and a delicious BBQ buffet dinner.
 As the sun gracefully bows out on the horizon, indulge in sundowners and relish the serenity of the desert, before being treated to a sumptuous BBQ dinner under the celestial desert canopy. Your night's rest is a peaceful slumber in deluxe tents… An ultimate and once in a lifetime experience of Overnight Desert Safari in Dubai Deserts
Awake to a breathtaking desert sunrise and set off to a morning wildlife drive, where you might spot the elegant Arabian oryx and graceful gazelles. Savor a hearty breakfast, bidding farewell to this extraordinary desert oasis.
Embrace the sunshine as Nikki Beach makes its grand comeback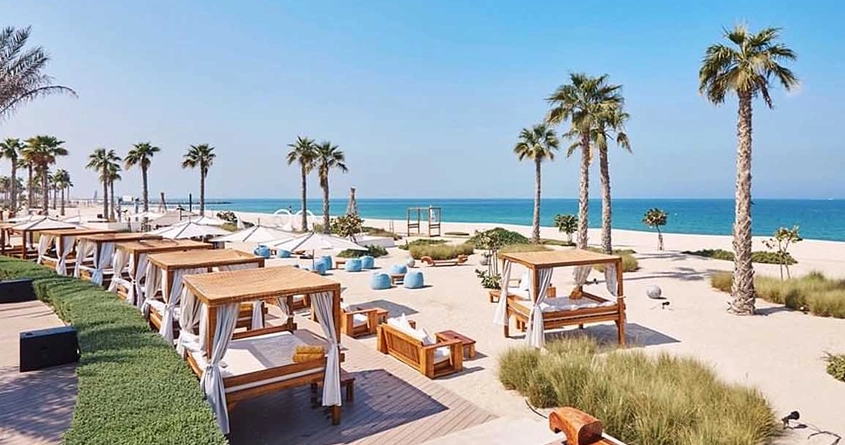 Get ready to soak up the most of the sun and immaculate vibes once again at Nikki Beach Dubai from September 15. After a month-long hiatus, the expansive beach club, known and loved for its lively house DJ sets, weekend brunches and swimming pool complete with catwalk, returns this month.
Prepare to bask in the ultimate Dubai beach club experience as Dubai'ans eagerly welcome the return of Nikki Beach Dubai on September 15th! After a month-long intermission, this iconic beachfront haven is soon back, promising to reignite love for sun-drenched days, impeccable vibes, and unforgettable moments.
Renowned for its electrifying house DJ sets, indulgent weekend brunches, and a stunning swimming pool with a catwalk that adds a touch of glamour to every visit, Nikki Beach is a must-visit place as September kicks in. 
Xline Dubai: Zipline Adventure over Dubai Marina
For the thrill-seekers among us, there's an adventure you simply cannot miss – the heart-pounding experience of ziplining through the majestic Dubai Marina with Xline Dubai. Picture this: You start your journey from a staggering height of 170 meters, soaring gracefully across the Marina, all while being treated to breathtaking vistas of the iconic city skyline. Your destination? None other than the Dubai Marina Mall. Get ready to elevate your senses and make your Dubai memories soar to new heights this winter! 
Jumeirah Mosque: Where Culture, Knowledge, and Understanding Converge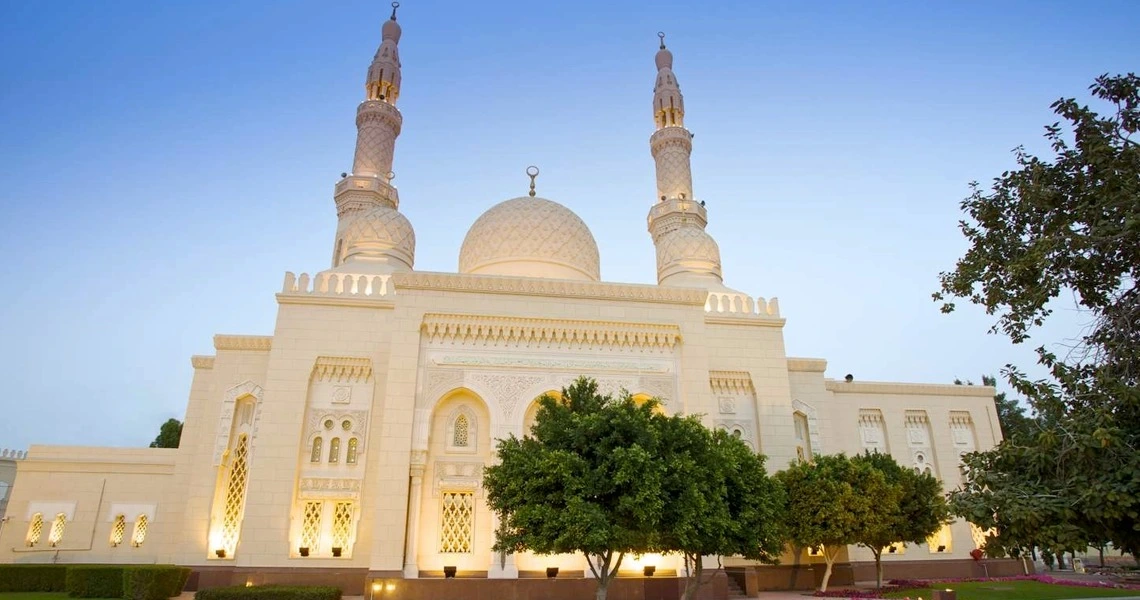 Discover one of Dubai's most captivating treasures – the Jumeirah Mosque, a place where cultural bridges are built and knowledge blossoms. Unlike any other mosque in the city, this architectural marvel opens its doors to visitors of all backgrounds. Embark on a guided tour that will express the rich tapestry of its history and significance in Emirati culture, while soaking into the profound teachings of the 5 pillars of Islam within its sacred walls. Jumeirah Mosque, where understanding transcends boundaries!
Discover Dubai's Jungle Oasis: The Green Planet's Wildlife Extravaganza and Rainstorm Delight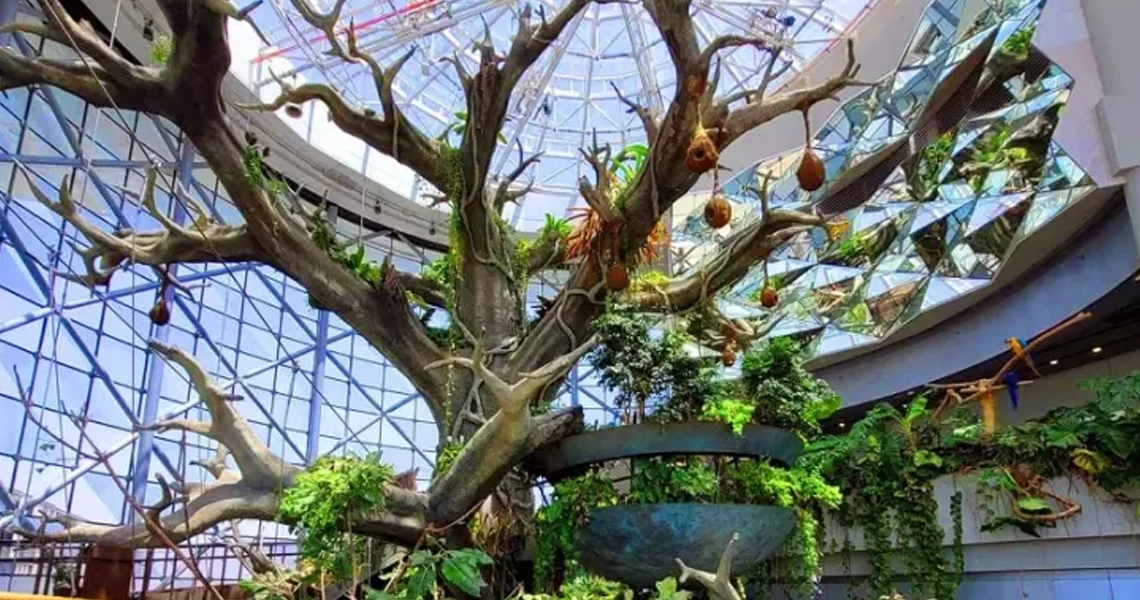 Yearning for a taste of the wild in the heart of Dubai? Embark on a journey to The Green Planet, where a captivating world of diverse creatures awaits. Don't forget to experience the thrilling rainstorm, a daily spectacle that enchants visitors at 1:00 pm and 5:00 pm, immersing you in the jungle's magic for a mesmerizing 5 minutes.
Rap to the beat of Sean Paul
Prepare to be electrified as the legendary multi-platinum recording sensation, Sean Paul, graces the stage with his Grammy-winning prowess. has been the indomitable force in the world of reggae and dancehall for decades.
Gather your squad and brace yourselves for an unforgettable night of music and rhythm. With a trail of chart-topping hits and sold-out global arenas in his wake, Sean Paul, on October 21st, will rock the Coca-Cola Arena transforming it into a musical haven with his top chart numbers like: "Get Busy," "Cheap Thrills," and many more. 
Party up a storm at the Ibiza Beach Festival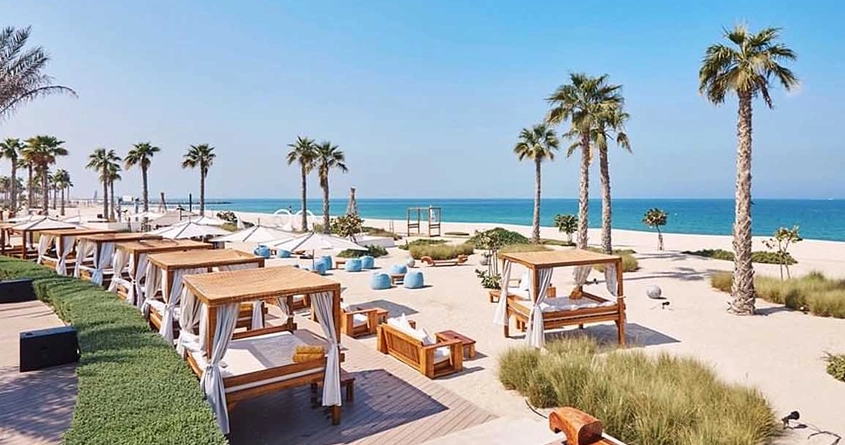 Prepare to slip out of your shoes and dive into an unforgettable season opener as the Ibiza Beach Festival lights up Dubai's golden shores this September 30th. This spectacular debut unfolds at the breathtaking Soul Beach, nestled within the luxurious JA The Resort, on the sun-drenched Saturday of September 30th.
At the heart of the Ibiza Beach Festival is the sensational Brazilian DJ Mochakk, leading an electrifying lineup that includes the remarkable talents of Stasi Salin, Jixo and Danz, Clint Maximas, Sug, and Somuchee.
Christmas Lighting and Events in Dubai – an Unforgettable Experience Awaits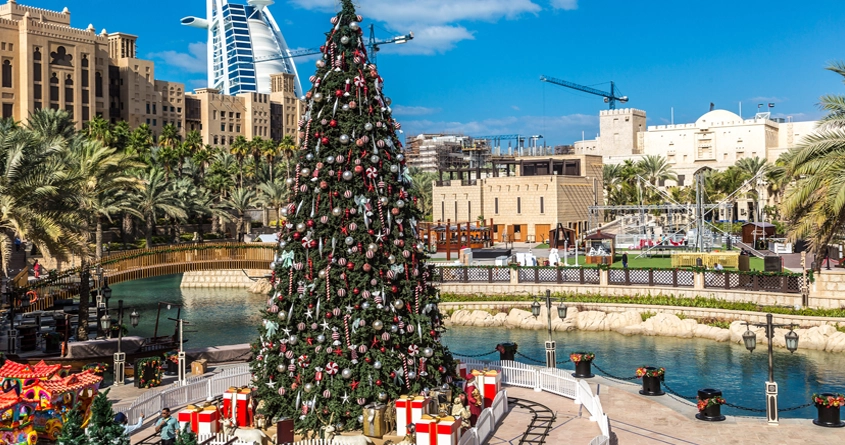 Dubai is a delight all year round, but it gets special during Christmas. It offers one-of-a-kind experiences for the festival that will keep you entertained throughout your visit to the city. Celebrate Christmas in Dubai, an experience like no other! Shop at festive markets, dine at unique restaurants, explore winter wonderlands and snow parks for fun activities, picnic at the beautiful beaches of the Persian Gulf, or go on a desert safari – the possibilities are endless!
A Fresh Take on an Old Classic: Reviving the Art of Storytelling in Al Quoz Arts Festival
Experience the magic of the Quoz Arts Festival – a two-day celebration of art, entertainment, music and education that illuminates the Al Quoz neighborhood every January. Started in 2008, this beloved arts and cultural event is held in the beautiful Alserkal Avenue and has since grown to become a much-anticipated highlight of Dubai's calendar.